The new nasonart site is finally up and running. It took quite a while to repurpose old material and add the new, but now that it's done I'm quite satisfied with the result. 
How about you? Any comments regarding the new design and content are appreciated.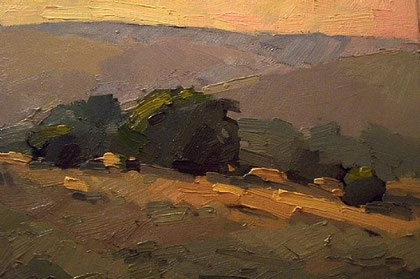 As long as I have you on the horn, check out the splendid work of artist Jeremy Duncan. His small landscape paintings are wonderfully fresh and nuanced, depicting fleeting moments in the hills of central California. What I admire best in his paintings are his ability to simplify forms to their most basic elements, his ability to assess and depict the most subtle tones of gray, and his outstanding sense of design. Just look at his trees: each one is a magnificent design in and of itself.