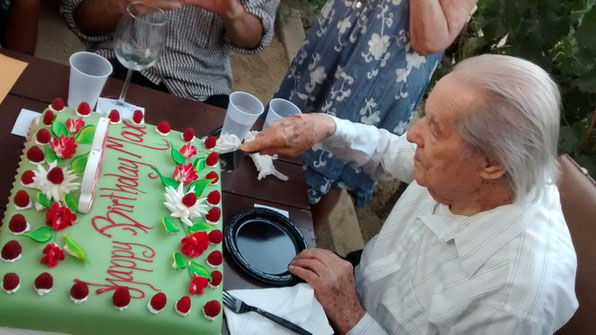 My buddy Max Turner turned 90 the other day, and a bunch of us threw him a surprise birthday party. There were about 35 people attending the festive event in Westlake Village, including notable artists Jeremy Lipking, Ovanes Berberian, and Dan McCaw. Jeremy played guitar as we all sang "Happy Birthday" to Max, and a great time was had by all. Below are a few short video clips from the event.
In case you don't know who Max is, he's a phenomenal, quintessential artist. His drawings, sculpture, and paintings are some of the best anywhere. Yet Max is a humble, unassuming guy who shuns the spotlight, so not many people outside of the art community have heard of him. It was for that reason that several years ago my friend Mark Sherman and I made a film about Max's life and art. He has been an inspiration to me for many years, and I feel deeply privileged to have him as a friend.
You can keep up with Max and his work on his Facebook page.