My wife is awesome!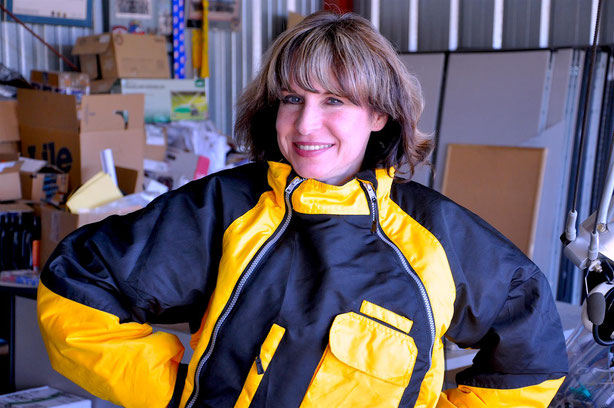 A dream come true
How she made it happen
For several years Lis had a dream: to fly in an ultralight aircraft. But as these planes are privately owned, how could she ever make this happen? She used her formidable skills to search the internet, and soon discovered a bunch of cool YouTube videos taken by ultralight pilots while flying their planes. One of the best pilots--a friendly fellow named Tom in Spokane--seemed to be a safe flyer with tons of experience. He also had a wonderful grasp of the history and geology of the area. So Lis popped him an email, and so began a lively exchange.
Planning a super vacation
Eventually Lis told Tom about her dream of flying, and he generously invited us both over for a visit--and Lis up for a flight! Next thing we knew we were planning a vacation to Washington, with the lofty goals of not only facilitating Lisa's flight, but also exploring the beautiful  Turnbull Refuge and Palouse Hills near Spokane.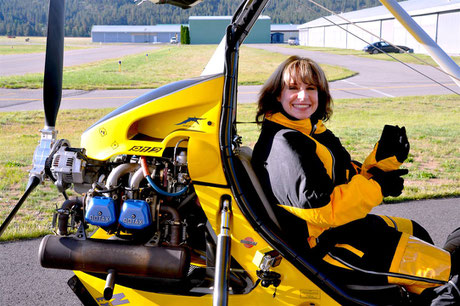 Thrill ride
We met Tom and his wife at Spokane's Felt's Field, and listened with great interest while he described all the features of his incredible French-made Air Creation ultralight aircraft. Late in the afternoon when the air cooled enough to allow for a safe flight, Tom and Lis took to the air! They flew for over two hours, and at a height of up to 5,000 feet.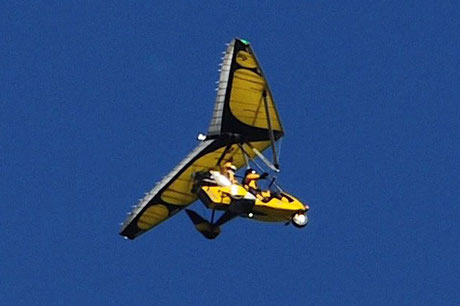 A happy wife ...
I'm sure you've heard the phrase, "A happy wife--a happy life!" Well, this flight sure did make Lisa happy, and it pleased me no end to see her living one of her dreams, and enjoying herself as much as she did. I'm extremely proud of her, and think she's the greatest! 
One of the benefits of flying with Tom is that he is also an excellent videographer, and put together a marvelous video of Lisa's flight. So rather than go on, I will let the video speak for itself: