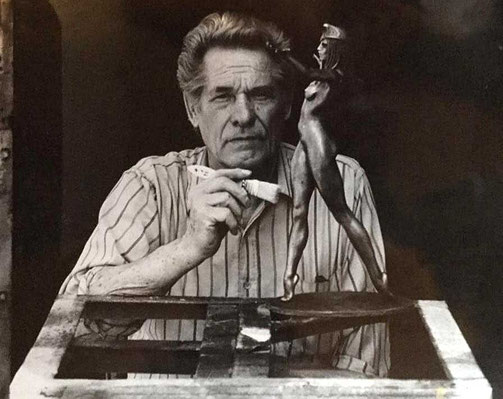 Max Lamar Turner
July 28, 1925 - December 15, 2019
Such sad news this morning. How can it be that I heard no thunder, felt no earthquake at the moment of his passing? For he was a great man, the likes of whom we rarely see on this Earth.
I have never known a kinder, gentler, humbler, or more empathetic person than Max. I am blessed to have known him; he was like a second father to me, and through his example, taught me more about how to conduct myself through life than just about anyone.
Selfless, honest, dignified, insightful, perpetually curious, and, of course, a consummate artist with rare creative skill and magnificent execution.
I will always love him, always miss him, and never forget him.
I wish to express my gratitude to Max's three nieces: Pat, Claudia, and especially dear Denise--Denny, as Max called her--who stepped up to the plate and cared for Max these last five years, when he needed it most. They are amazing and wonderful women who went far beyond the call of duty. Max loved them all, and I love them for loving and looking after my dear friend.
A brief overview of the life and art of Max Turner, see here.